Here to Support You!
"I just looked at the registration numbers, and we're almost 150 registrants more than last year – so I am confident RUNColumbus is making an impact."

Carrie Ritzler
Events Coordinator | Dublin Irish Festival 5K Race Director
This is what you need to know upfront. RUNColumbus isn't a race producer. We partner with races like yours to create a year-long race series for runners and walkers. Each season, we showcase 24-plus emerging and established running events of various distances throughout Central Ohio and beyond. There is no charge to be part of the annual race series. It's like having free promotion for your race!
To be part of an upcoming season, race directors must complete a brief Race Registration form.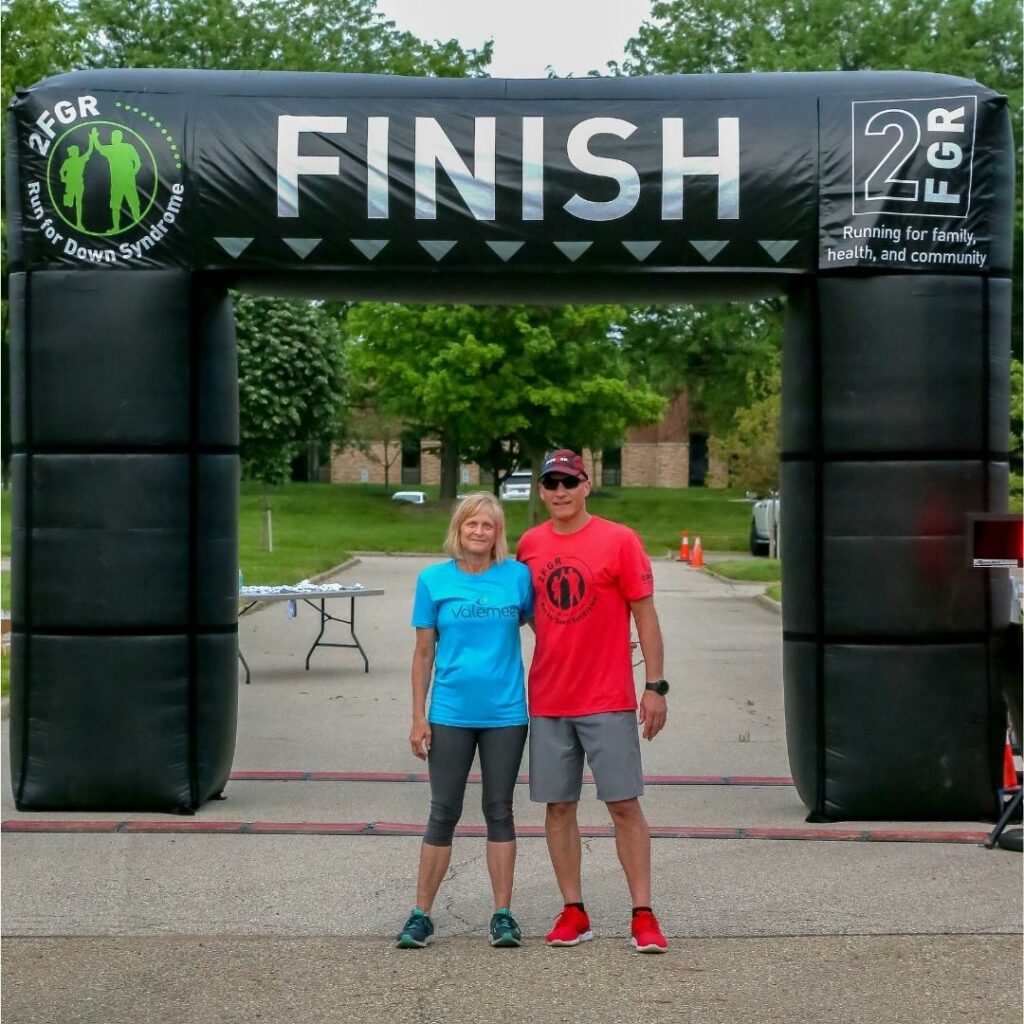 Race Considerations
The following criteria are used as a guide when selecting races for the annual RUNColumbus Race Series.
Awards & Swag. Runners like their stuff; what can we say?!
Charity. Partnering with races making a difference in our community is the cherry on top.
Date. Your race will get all of our focus as we don't double-book.
Distance. We love to give runners options for challenging their fitness.
Field Size. We partner with races of all sizes.
Location. Races are located in Central Ohio and the adjacent counties.
Surface. We include a mix of paved and unpaved race options.
Timing. Accurate timing and published results are a must.
We accept race registrations year-round.
Race Directors FAQs
Can't find the answer to your question? Email us.
The logistics of our race (date, time, location) are tentative. Can we still register?

Yes. We understand that many races cannot finalize logistics until permits have been approved. Go ahead and complete the Race Registration and use the comment section to inform us what details are pending approval and the timeline for getting approved.

What's the benefit of being a part of the RUNColumbus Race Series?

As a race director, you know how important it is to get your event (and the important cause it supports!) in front of as many runners as possible. RUNColumbus wants to partner with you in expanding your reach via the RUNColumbus website, social media, and email presence. 

The better question may be: Why wouldn't you want to be part of the RUNColumbus Race Series?

How many RUNColumbus team members can I expect to register for my race?

As participation in the Race Series grows, so does the number of RUNColumbus athletes signing up for Series Races. In 2023, anywhere between 35 to 100+ RUNColumbus runners and walkers register for Series Races.

Why would a runner pay to participate in the series in addition to paying for the race registration?

The reason a runner registers for the RUNColumbus Race Series can vary.  The runners we polled listed the following as the top reasons to sign up:

To compete for a RUNColumbus Championship or Age Group Title.
To complete a minimum of six races in the series and receive the commemorative Finishers Award. (Several runners cited they have never run that many races in a year.)
To complete the entire series and earn the distinction of being named a RUNColumbus Road Race Warrior.
To be part of the RUNColumbus Team.

Registration includes many perks including a sports-tek shirt, awards, discounts on race registrations and merchandise, and more.

What's the cost to have our race on the series calendar?

Absolutely nothing. Well, it does require a little bit of your time to complete the RUNColumbus Race Series online form.

How much exposure should our race expect?

Races that are part of the annual series can expect the following:

Listing and link to your race page on the RUNColumbus website;
Inclusion in the RUNColumbus E-News;
Features on the RUNColumbus Instagram and Facebook accounts; and
Invitation to attend RUNColumbus social events.

While races are not required to support RUNColumbus to be part of the annual series;  we ask races to consider partnering with RUNColumbus in one or more of the following ways:

Offer a registration discount to RUNColumbus participants;
Provide two complimentary race registrations that RUNColumbus may use as giveaways;
Link your race website to the RUNColumbus Race Series website; and/or
Mention the RUNColumbus Race Series in your e-newsletters or on your social media platforms.

Will all races that meet the criteria be included?

Our desire is to include all races that wish to be part of the series but we will limit the field if needed to maintain competitive balance.

Why is there a limit to the number of races each season?

Good question, and one we have grappled with quite a bit. The key factors for limiting the number of series races are as follows:

To give runners that want to contend for a Championship or Age Group Titles a higher probability of head-to-head competition;
To give runners who want to earn the distinction and recognition of being named a RUNColumbus Road Race Warrior a realistic shot at doing so; and
To maximize exposure for the races that are part of the series each season.

Will the races in the series change each season?

Yes! Each season showcases new events as well as a few favorites.

How do I get my race added to the series?

Simply complete the online form expressing interest in being a part of the RUNColumbus Race Series. We encourage races to apply early. You can expect a response within ten business days.

Are virtual races eligible?

Yes, however, RUNColumbus Race Series participants only earn Participation Points for virtual events. 

Is there a deadline for submitting the online race application?

No, race applications are accepted year-round but we announce the upcoming year's series schedule on September 1.

Does RUNColumbus organize any races or offer timing services?

No, we'll leave that to the many experienced race directors and timing companies in Central Ohio.

If we offer a discount code to RUNColumbus participants, what assurances do we have that it won't be shared broadly?

The heartbeat of RUNColumbus is to see your race grow, and in turn, increase support to your charity. Only RUNColumbus participants will receive specific information about discount codes. While RUNColumbus cannot be held liable for someone sharing the code with a non-RUNColumbus runner, we will make every effort to communicate the importance of keeping codes confidential.