It's Go Time!
Whether you are new to running or have been putting in the miles for years, a training plan provides the necessary structure to your training to ensure you reach your fitness goals. A well-developed training program varies the distances and types of runs performed throughout the training cycle to reduce the risk of injury and maximize performance.
Columbus Running Company certified running coach Eric Fruth has created training plans for the 10K, quarter marathon, half marathon, and marathon for beginners through advanced runners. Did we mention, that the plans are free of charge? If you're looking for a specialized plan, email Coach Eric.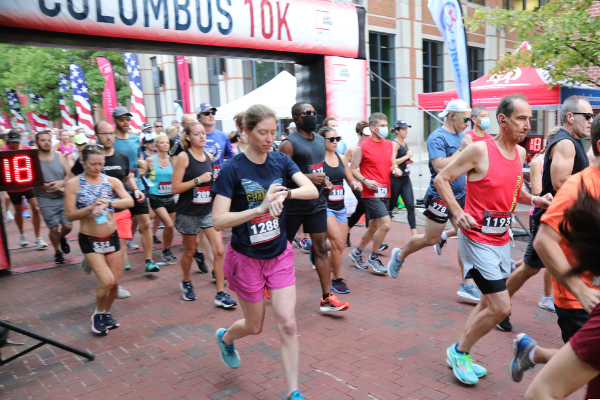 CRC Training Programs
STEP 1: Register for the winter-to-spring season or the summer-to-fall season. Registering officially enters you into the program, adds you to the 18 weeks of coaching emails, and enters you to potentially win prizes if you join CRC's in-person training sessions. In general, CRC's winter season runs from January through May while the summer season runs from June through October. Registration for the summer-to-fall season 2022 is now open.
STEP 2: Download your training plan. The winter program includes quarter, half, and full marathon training while the summer program includes half and full marathon training. Plans for beginners to advanced runners are available.
STEP 3: Start training! CRC hosts group training sessions or you can train solo. View the group run schedule.