We introduced you to the Rogue Racers earlier this year as part of our community running group introductions. Today we take a deeper dive to learn more about the men and women who make up the group. Make sure to follow @rogueracers on Facebook and Instagram, and visit their website to learn more.
Tell us about your team. We are a regionally competitive road-racing team based in Columbus working together to elevate the team and individual performance. While we enjoy being competitive, running is definitely not our full-time job. We are mothers and fathers, doctors, nurses, teachers, trainers, office workers, coaches, and more. We also love to give back to our community as we collect donations for local charities and recycle our running shoes for those who need them. We also volunteer at races as pacers or manning water stops.
Did everyone in the group run in college or did some members take up the sport later in life? We currently have just over 50 members in our group who come from various running backgrounds. There are members who ran competitively in college at the Division I level or played other competitive sports before transitioning to road racing and we also have members who found running later in life and registered their first Boston qualifying times and new marathon PRs in their 40s and 50s.
What is the team's favorite thing about running? Running is what has brought our group together as most of us did not know each other outside of running. It's allowed us to travel to new places to run races and to push ourselves to be the best version of ourselves.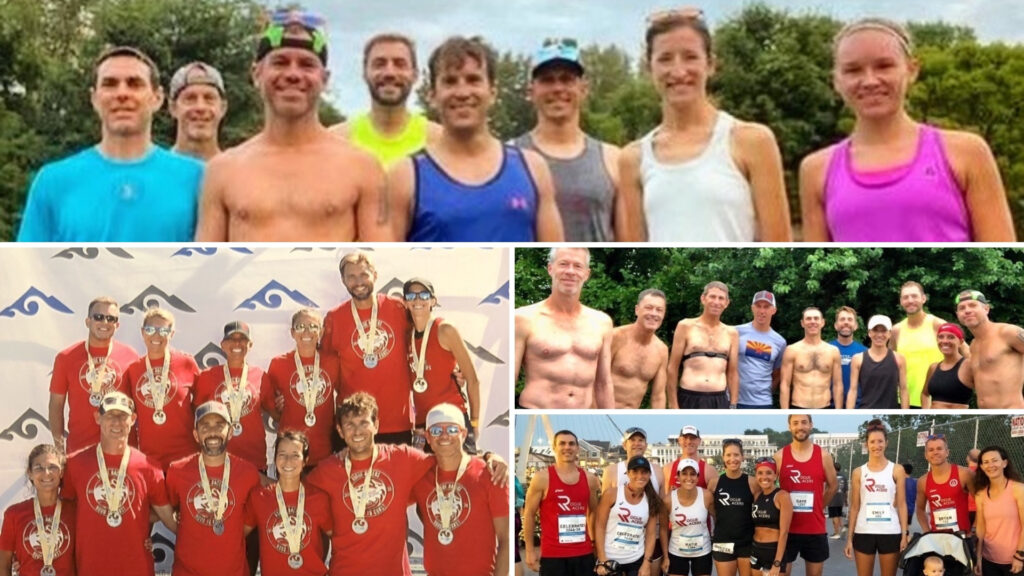 What are some of your team's favorite races in Central Ohio? There are a lot of great races in Central Ohio, but some that have become special to our group over the years include Warm-Up Columbus, Cap City, the Columbus 10K, Emerald City, and the Columbus Marathon. We typically have a big turnout at these events both with runners and teammates supporting those running. We love to support the local races and be part of the vibrant local running community.
How many miles a week on average is the group running? With 50 members, there are bound to be different goals that folks are training for, but it seems like most of our group usually trains for a spring and fall marathon. During marathon training, most folks average between 40-60 miles per week.
Is everyone in the group pointing toward the same event(s)? Pre-pandemic, we tried to target a spring and fall marathon as a team event. However, with the uncertainty of the past year and a half, our members have signed up for whatever races they've felt work in their schedules and might actually happen. That being said, we have 12 members running Boston, three doing London, two doing New York City, and two doing Chicago. Then, we'll also have people doing Columbus, Indy, and Richmond.
Does the team have an off-season? There's always someone running something in this group from 5Ks to half marathons to ultras and Ironman races. We are also just coming off our first team event with a 17th place finish out of 867 teams at the 12-person, 200-mile Hood to Coast Relay in Oregon.